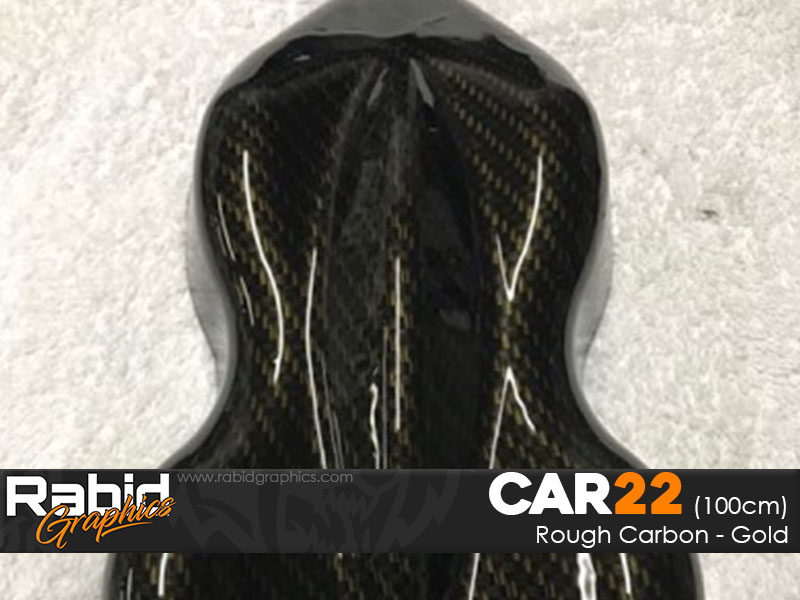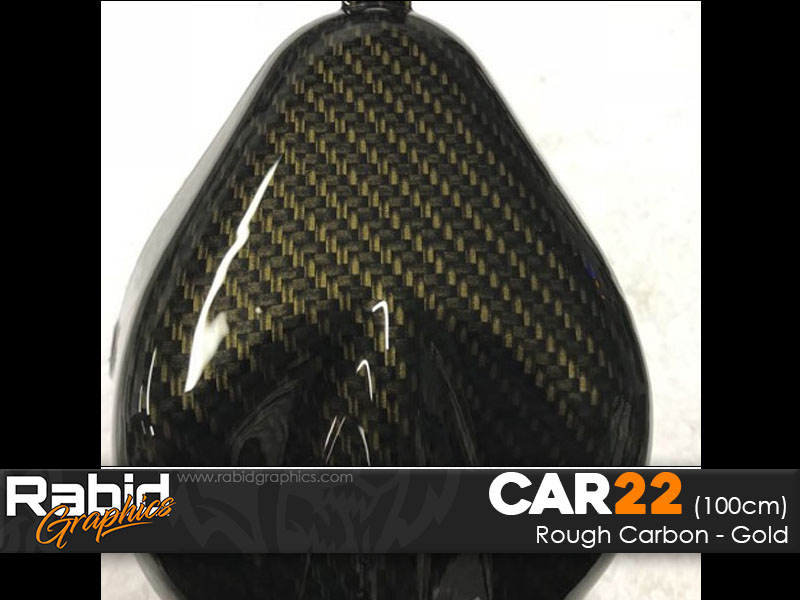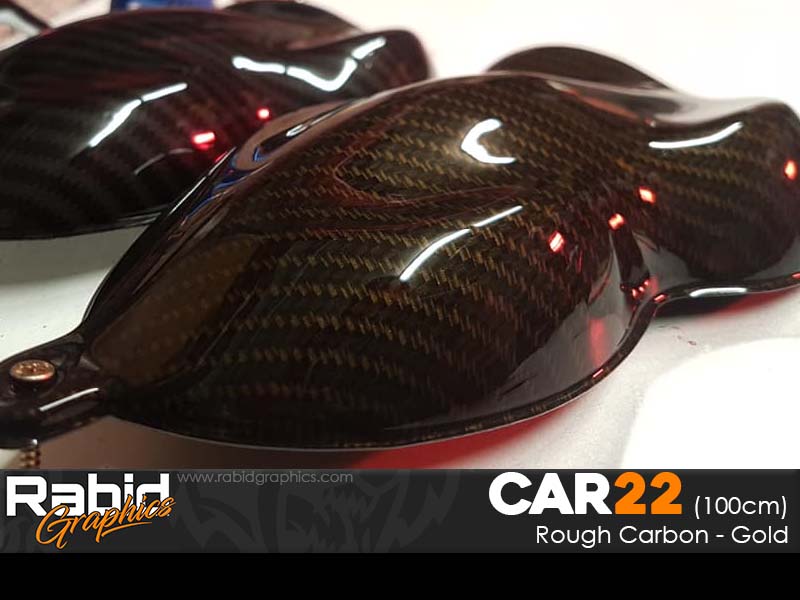 Bit of a story with this one - Big Dawg Hydrographics Supplies originally bought it in because we THOUGHT it was a different pattern. Because we didn't want to confuse any of our customers, we didn't add it to our catalogue at the time but it's been almost a year so we think we can safely do it now. A subtle, gold and clear film with a slightly imperfect looking carbon weave design. It is NOT a mis-print, it is completely consistent, and give the carbon a slightly worn look - also available in silver and clear under code CAR23.
This pattern is incredibly difficult to photograph or scan in film form so we have dipped it over a black base so you can see the level of detail properly.
Film Width: 100cm
Rough Carbon - Gold (100cm)
Whenever possible, we will supply your order in one continuous roll.
The quantity you order is the length of the roll when unrolled, the width is as specified in the title of the item. For example, if you order 3 of a 100cm wide pattern, you will receive a single roll, 100cm wide and 3 metres long when unrolled.
Orders of 5m or more will be supplied on a plastic core to aid with unrolling and storage.
We seal our film in a plastic sleeve with a dessicant pack to help protect against moisture, and we make the sleeve a little longer than needed so it can be resealed or clipped closed, so you can use it as and when you need.