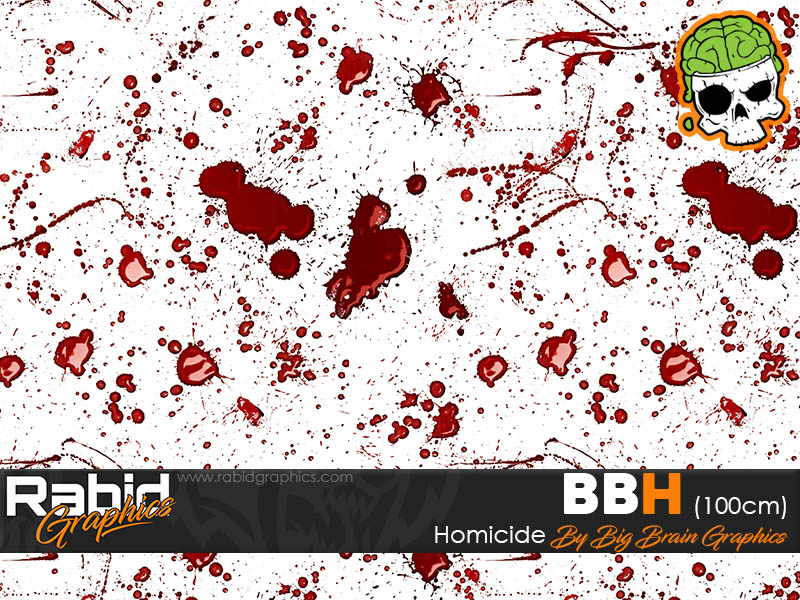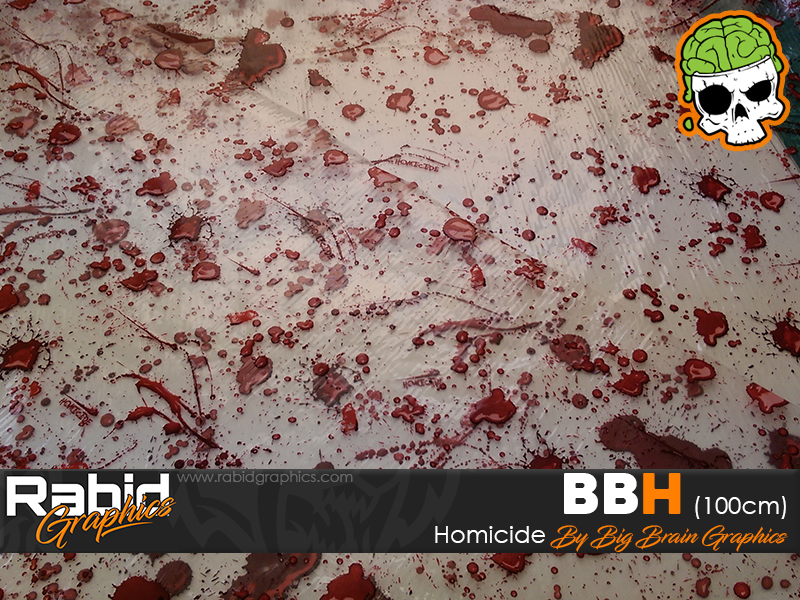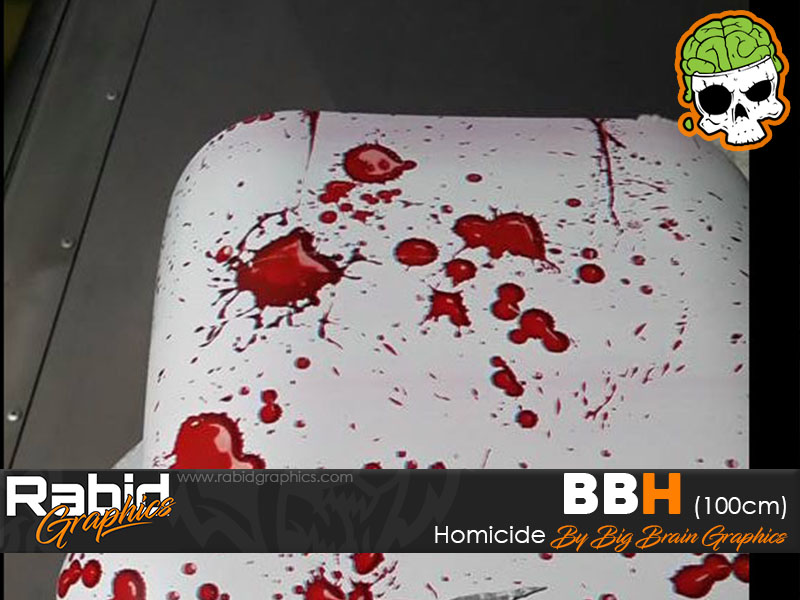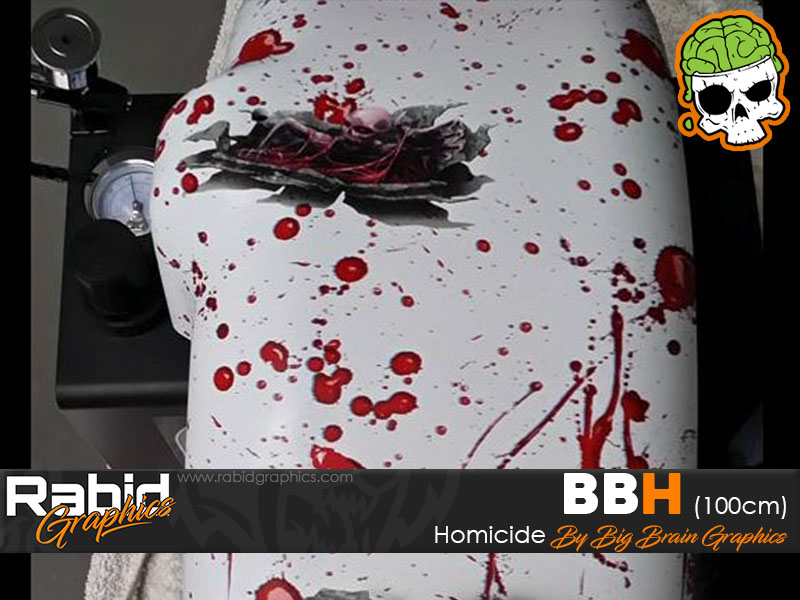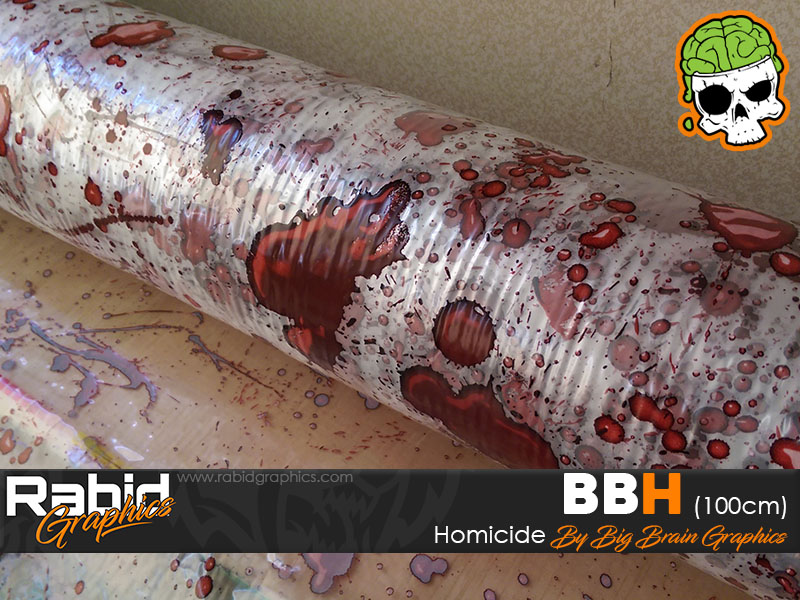 Blood spatter pattern from Big Brain Graphics in Louisiana, USA. This pattern stands out over all of the cheap copies by means of a white layer under the red which means the red stays red no matter what the base is. Large areas of clear mean the base will show through but while the red in most patterns will be darkened or completely changed by the base colour, the extra layer here means the red stays red, and it also makes this absolutely PERFECT for a double-dip. Blood over zombies anyone???
Film Width: 100cm
Recommended Base: Anything light
Homicide (100cm)

Big Brain Graphics
Whenever possible, we will supply your order in one continuous roll.
The quantity you order is the length of the roll when unrolled, the width is as specified in the title of the item. For example, if you order 3 of a 100cm wide pattern, you will receive a single roll, 100cm wide and 3 metres long when unrolled.
Orders of 5m or more will be supplied on a plastic core to aid with unrolling and storage.
We seal our film in a plastic sleeve with a dessicant pack to help protect against moisture, and we make the sleeve a little longer than needed so it can be resealed or clipped closed, so you can use it as and when you need.